Having a general understanding of the indoor playground facilities can help investors better understand what kind of project to build
Soft playground
Soft playground is a relatively comprehensive indoor amusement project. It is mainly designed for children who like to drill, climb, jump, run, and roll. There are many kinds of amusement facilities in naughty castle, such as slides and ocean balls. Pools, swings, sand pools, trampolines, gun city, volcanic eruptions, rainbow ladders, single-plank bridges, children's doll houses, and some expanded drilling obstacle projects, etc., children's maze projects can be large or small, not limited by the site. Investors can mix and match according to their own park venue conditions.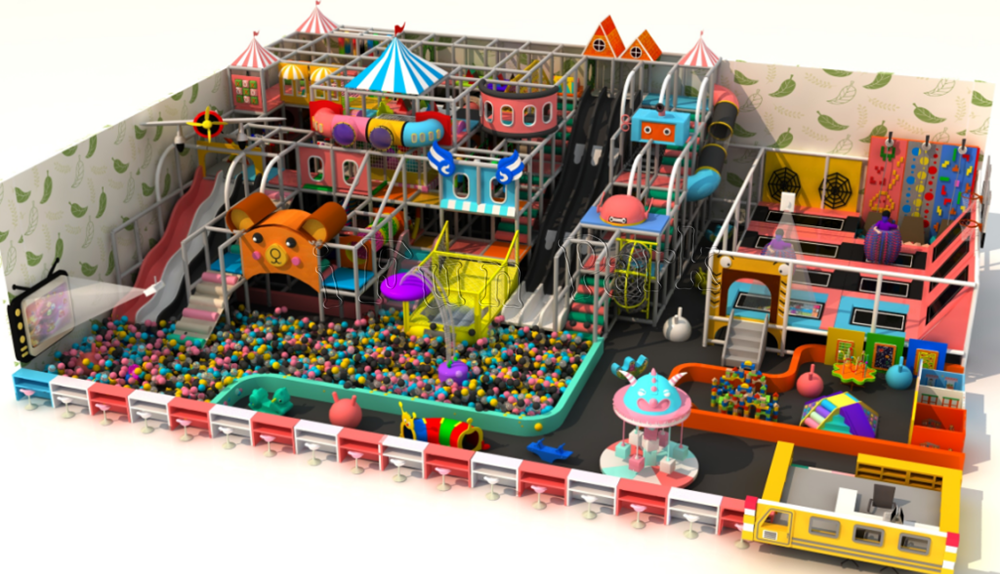 2. EPP Building Blocks Paradise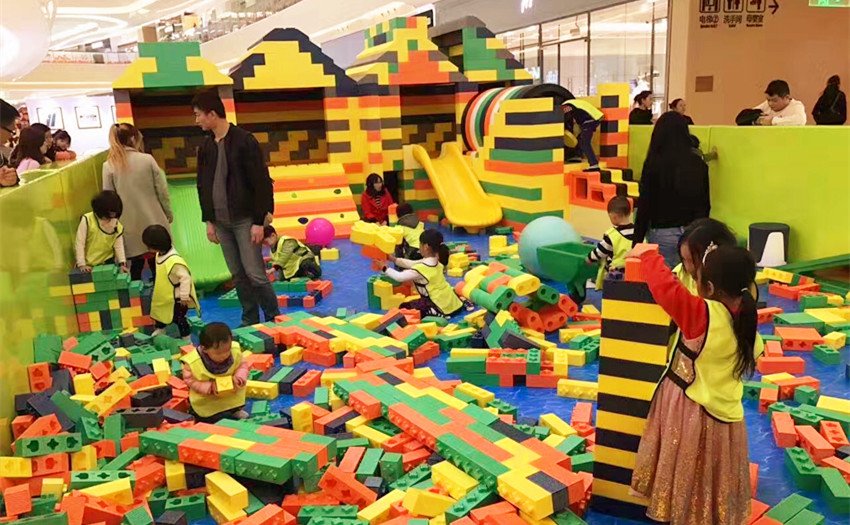 Building blocks are recognized educational toys, which can stimulate children's creativity and imagination, and enlighten children's wisdom. In addition, in the process of playing with building blocks, children can not only exercise the fineness of hand movements, but also help them get rid of bad habits such as anxiety, impatience, carelessness, etc., and cultivate their good patience and observation skills. EPP Building Block Paradise has also been unanimously sought after by parents.


3. 
Million Ocean Ball Pool
The million ocean ball pool is composed of ocean balls, open large skateboards and soft toys. Compared with other amusement projects, it is free from the constraints of the frame, and children can play wildly without worrying about bumping into each other, which is safer and more enjoyable. For parents, here, they can not only enjoy the parent-child time with their children, but also, the wide field of vision allows them to have a panoramic view of their children's every move, and they don't have to run back and forth behind their children, which is worry-free and at ease.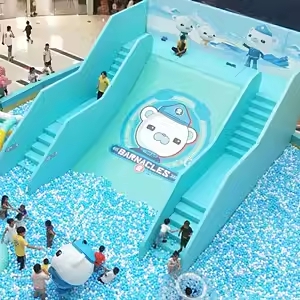 4. Trampoline

The trampoline project is a popular indoor children's playground project in recent years, and different projects can be placed according to the size of the playground. Such as sticky music, rock climbing, sponge pool, bumper ball, shooting and so on. It is also good to open a trampoline hall or trampoline park for children or adults with a relatively large area. The items configured inside will also be richer, more novel and fun.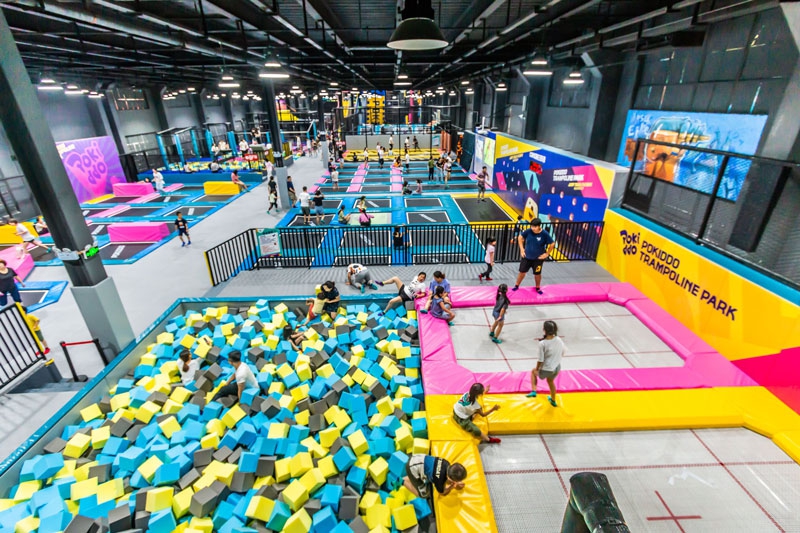 5. DIY workshop


Today's kindergartens pay special attention to the cultivation of children's hands-on ability, which also affects parents' view of parenting. In their spare time, parents are more willing to take their children to play in the handicraft workshop. While cultivating children's hands-on ability, it is also a good parent-child activity. Such as pottery, ceramic painted sculpture, hand-baking, sketching on paper, baking workshop, etc., are more popular with parents and children. Every DIY work has its own rich and colorful side, and what is created is unique in the world, giving children a space for free creation and giving full play to their imagination.